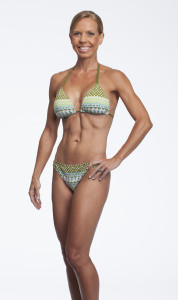 Follow the links below for information on the 21 Day Fix and the 21 Day Fix Extreme.
Extreme Meal Plan – Week 1
Extreme Meal Plan – Grocery List – Week 1
Recipes
SIMPLE FITNESS. SIMPLE EATING. FAST RESULTS.
Now there's an easy-to-follow nutrition and fitness program that makes losing weight so simple, you can see results fast—up to 15 pounds in just 21 days!
21 Day Fix takes all the guesswork out of weight loss. There's no counting, no guessing, and no wondering. Just easy-to-follow portion control and one 30-minute workout per day. That's all.
In 21 days, you could get beach-ready for a vacation. Look drop-dead great at your upcoming reunion. Or jump-start a major weight-loss goal. It's simple, it's fast, and it works. So stop wasting time on diets that don't get results. If you're ready to get serious, 21 Day Fix can help you lose the weight.

EXTREME FITNESS. SIMPLE EATING. SERIOUS RESULTS.
When you absolutely, positively need to get lean and defined in the shortest time possible…21 Day Fix EXTREME is the way to do it.
Give it all the guts, intensity, and drive you've got for 21 days—and you WILL get that hardbody you've always wanted.
The workouts are short, but they're extreme. The eating plan is simple, but there's no room for treats or cheating. It's a serious 21 days. But stick with it, and you'll walk away with serious results.

Join me in a 21 Day Fix or Fix Extreme Group!