Shift Shop Test Group Starting Soon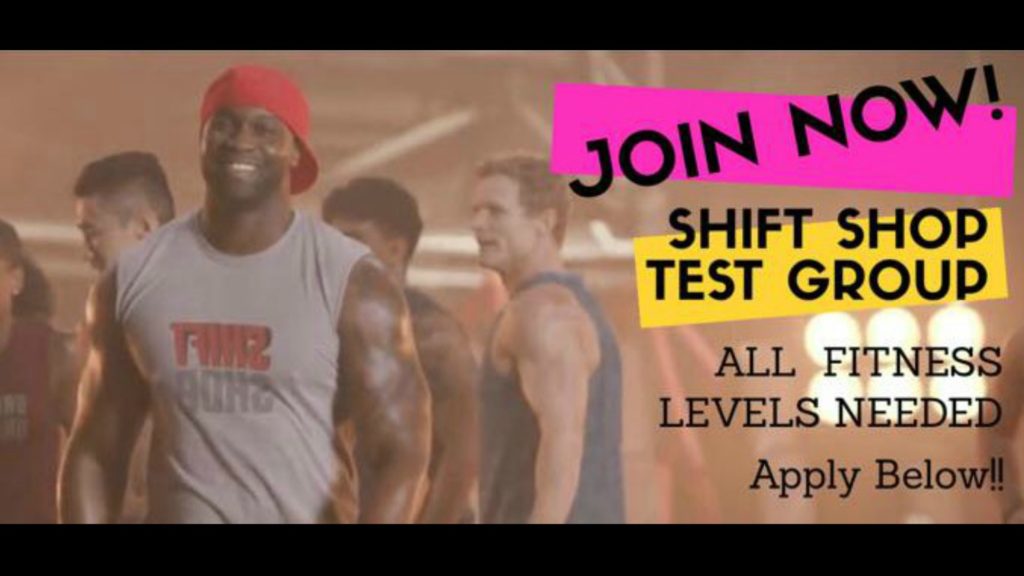 Shift Shop Test Group is starting soon!! Don't miss it!
IT'S NEW and it's going to BLOW YOU AWAY!! Shift Shop is an amazing program for all fitness levels!! So it doesn't matter where you came from – or where you've been. This program is for you!
You can always reinvent yourself and make a SHIFT in YOU!
* SHIFT your nutrition,
* SHIFT your health,
* SHIFT your mindset,
* SHIFT your results!
Get ready to RAMP it up with me helping you! The SHIFT SHOP is a new program with Super Trainer Chris Downing being released in JULY! More about Chris Downing here.
–> 3 weeks
–> 8 workouts
–> Refine your nutrition
–> Expect nothing but results
Who's it for?
……..
SHIFT SHOP is for anyone that wants to ramp up their fitness fast. So in 3 short weeks you progress from basic 25 minue workouts to advanced 45 minute routines, all while honing your nutrition for optimal results! And we will be running this test group will be for 6 weeks (2 rounds) for an ultimate transformation!
……..
Since it's also great for all fitness levels, if you have a lot of weight to lose, Shift Shop will be your on-ramp to fitness. If you've spent some time away from your regular routine, Chris will lead you through a fitness tune-up. As a result it's perfect for anyone who wants an easy commitment to jump-start their regimen.
As with all of the programs I use and help my clients use, you can see how to go to your max performance. And if you are just starting out there is a modifier to show you how to make the moves right for your fitness level.
……..
The next steps, if you're interested in joining the test group when it launches, click here to complete an interest questionnaire or contact me and watch for details to be messaged to you!