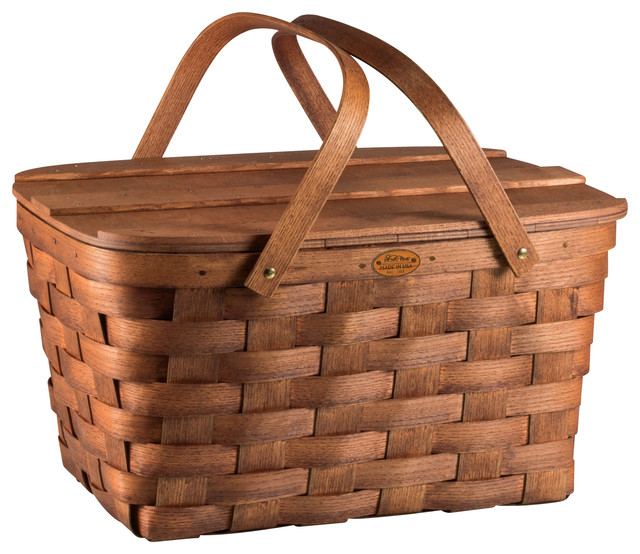 Have you ever had a perfect picnic?  Picnics can be great – food, friends, fun and games.  But along with that fun can be many annoyances – such ants crawling all over your blanket or sandwiches with soggy bread.  There are some things you can do to keep these annoyances away!  Here are some tips to help you have a perfect picnic!
The Blanket
Have you ever laid your blanket down on the grass or sand, only to sit
down on it and find it damp? A simple fix is to place a plastic shower curtain down first with the blanket on top!  No more wet blanket!
 The Basket
The iconic image for a picnic besides the blanket is the basket!  Get a good, sturdy basket, and take care when filling it with all the delicious goodness you plan to eat.  Be sure to:
Place heavy objects in first to avoid squishing soft items.
Wrap glass bottles in the blanket to prevent breaking.
Use plastic containers that can stack on top of each other.
Place soft and light weight items on top.
Wrap napkins and utensils together to make it easy to pass around (see picture).
Don't forget to pack garbage bags for clean-up!
The Ice
If you don't want to lug around a large bag/cooler of ice, just place several bottles of frozen water around the items that need to remain cold.  This will not only keep the food cold, but will be an extra drink as the frozen water melts.
Another idea is to freeze grapes ahead of time to place in your drink. These will act as ice cubes as well as adding a refreshing fruit flavour to your drink!
The Salad
Salads are a staple food of picnics, but aren't always the easiest to transport.  An easy, all-in-one hack is to place everything you need for the salad in a mason jar.  You can make one salad in a large jar for everyone, or you can get smaller jars for each individual.  And the possibilities of the ingredients are endless!  For a few ideas on mason jar salads, as well as instructions on how to pack them, click HERE!
The Sandwich
Sandwiches can be tricky to take on a picnic.  If prepared beforehand, the can get soggy, smashed, or fall apart in transit.  Some ways to prevent this are:
Leave "wet" ingredients/condiments off until just before eating.
If bringing a sub-type sandwich, put it all together (minus wet ingredients) then wrap in parchment or wax paper to hold all together.
Try something different like a "sandwich kabob."  Simply cut the ingredients to same size using a cookie cutter and place on a kabob skewer.  Then wrap in parchment or wax paper.  This is an especially a fun idea for kids!
The Condiments
Since you didn't want the condiments to cause your sandwiches to become soggy, you have to bring them along to add later. Instead of bringing every bottle for every condiment,  just grab a muffin tray and place the condiments that you wish to bring in the tray.  Once filled, cover with cling wrap.  Just be sure to keep the tray upright!
The Messes
Picnics can get messy – especially with children.  A good tip is to throw in a bunch of cupcake liners into your basket.  These can be used for many things – a small bowl to hold fruit, nuts, or snacks, a barrier to keep a popsicle from dripping down your hand, or a cover for your drink to prevent bugs and other things from falling in.
The Bugs
A big annoyance in a picnic can be the pests.  Bugs seems to smell a picnic from a mile away! A few tips to handle this are:
Sprinkle cinnamon or baby powder around your blanket.  This will keep the ants away.
Grab and empty plastic bottle, poke several holes all around the top, then fill halfway with a sugary liquid (sugar water, soda, etc.) and place/hang near your picnic spot.  This will attract wasps and other flying insects to the bottle and keep them away from your food!
These are just a few tips and tricks that will help you enjoy a fun, annoyance free, and perfect picnic!
If you enjoyed these tips, I would like invite you to be a part of my Busy Moms Facebook Group where I am always sharing ideas similar to this.  Click HERE to find out more!