Healthy Turkey Joes with a bonus!
Healthy Turkey Joes
Great option for the entire family – Healthy Turkey Joes. And, I love being able to make something from scratch and knowing all the ingredients I put in.
BONUS TIP – when trying to add more veggies for the family, chop them up very fine so that they just meld together with the combined flavors. It's a trick that prevents a big bite of something the kiddos claim to not like.
Also check out the video from when I was live on my FB page for the finished product. Find the recipe below the images.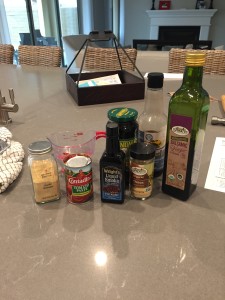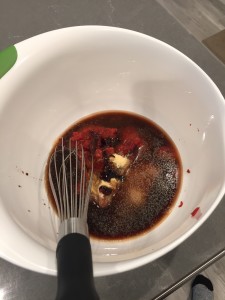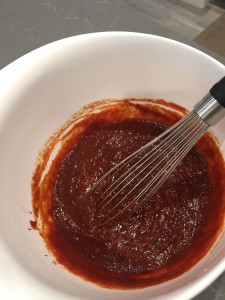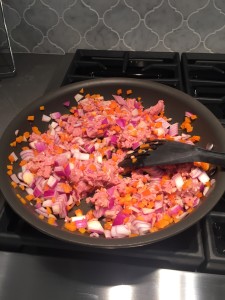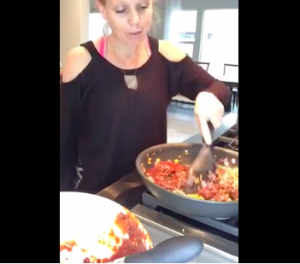 Ingredients
For the BBQ Sauce:
1 – 6 oz can of tomato paste
2/3 cup water
2 Tbs balsamic vinegar
1 Tbs molasses
2 Tbs Worcestershire sauce
2 tsp garlic powder
3 tsp onion powder
1 tsp liquid smoke – hickory
1 lb ground turkey (93% lean)
1 orange bell pepper, chopped (finely for picky veggie eaters)
1 red onion, chopped
salt & pepper, to season
8 whole wheat buns, Sandwich Thins or 1/2 pitas (not included in calorie or container counts as they will be different depending on what you choose to use) I used a pita and the kids and daddy got buns.
Instructions (makes 5 servings)
In a medium bowl, whisk together all of the sauce ingredients, set aside.
Heat a large non-stick skillet to medium heat, then add the peppers, onions and ground turkey. Season lightly with salt and pepper. Break up the ground turkey and continue to cook until turkey is cooked through. Stir in the sauce and heat through, check seasoning and add a little salt and/or pepper if necessary (I like a lot of pepper in mine!).
Serve with sandwich thins, buns, bread or 1/2 pitas, whatever floats your boat!
Notes
Container Equivalents: 1 red, 1/2 Green 1 Orange, 1/2 tsp sweetener