Snacks!
If we all admit it, we love to snack.  There is something about munching on something as we work, run errands, or watch t.v.  And having a "little something" during the day or evening might even be something that we look forward to each day.
But, if you are trying to eat healthy, eating a doughnut, cookie, or some chips doesn't really fall into the "healthy" category.
However, this does not mean that you have to just give up snacking altogether, nor does it mean that you have to chew on a plain celery stick all the time!  Even a clean and healthy diet can allow for snacks.  Actually, there are many options for you to choose from that are healthy AND delicious!
Here are a few ideas for some healthy snacks.  They are easy to put together with very little prep work, which means you can have these in the fridge ready to go whenever you want that snack!  These options also provide some variety to your snacking menu, in addition to fitting into whatever your preference is – salty, sweet, protein, or a combination!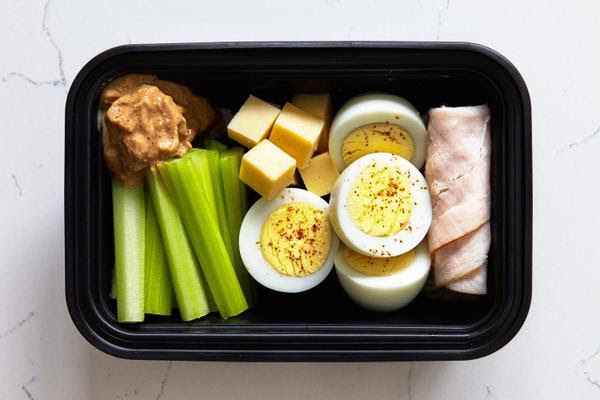 2 hardboiled eggs
4 oz. deli turkey
1 oz. cheese
1 cup celery sticks with 1 Tbsp. peanut butter​​​​​​​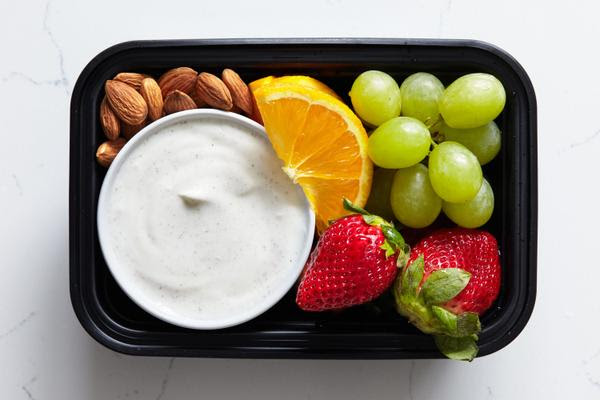 3/4 cup plain
1% Greek yogurt mixed with 1 tsp. honey and 1/2 tsp. cinnamon
1/2 cup strawberries
1/2 cup nectarine or orange wedges
1/2 cup green grapes
12 raw almonds
Easy Roast Beef Pinwheels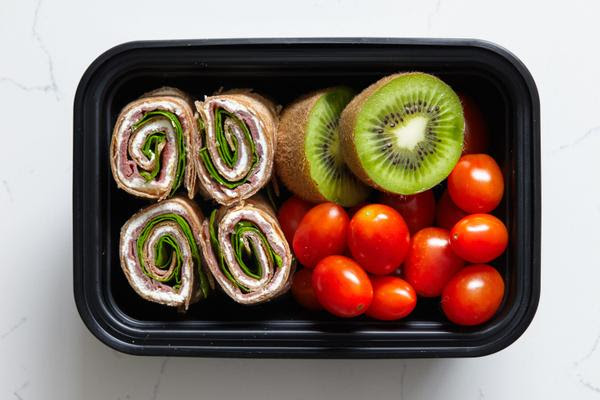 1/4 cup goat cheese
4 oz. sliced roast beef
1/2 cup spinach rolled up in 1 6-inch whole wheat tortilla and sliced into pinwheels
1/2 cup cherry tomatoes
1 kiwi (or plum or small tangerine)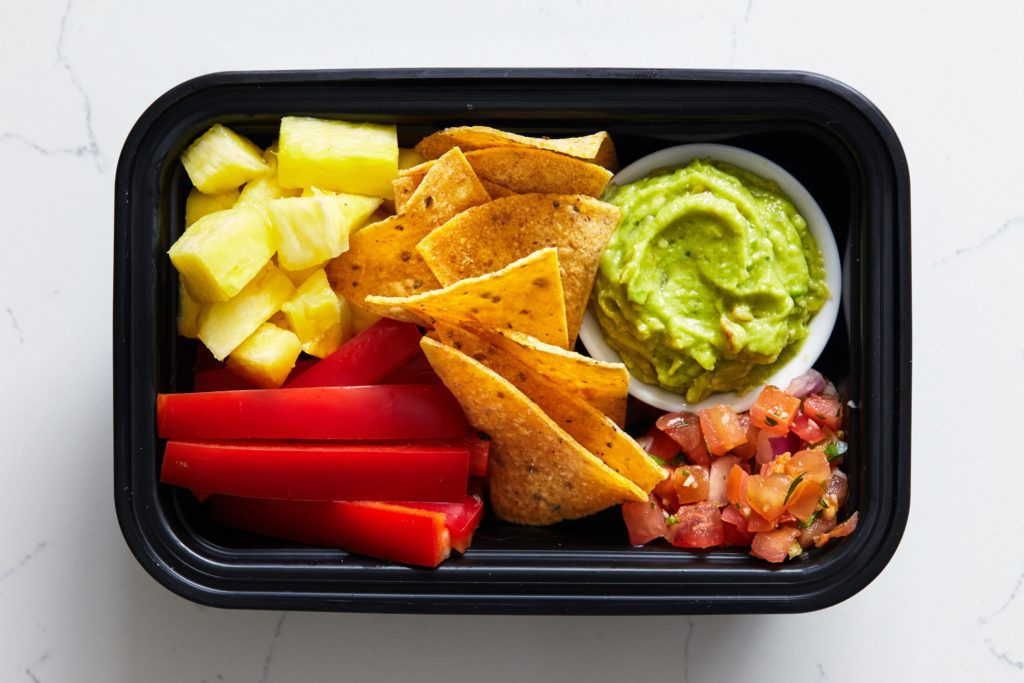 1/2 cup baked corn tortilla chips
1/4 cup guacamole
1/4 cup pico de gallo
3/4 cup bell pepper sticks
1/2 cup pineapple cubes.
For the Sweet Tooth
1 cup raspberries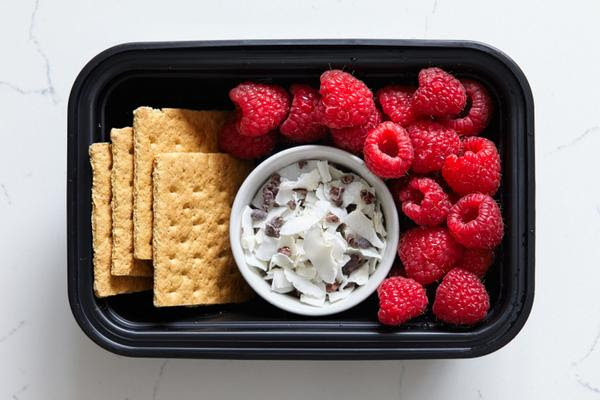 (or blueberries)
4 chocolate or plain Graham crackers (1 sheet)
1 Tbsp. cacao nibs mixed with 2 Tbsp. unsweetened coconut flakes.
Shakeology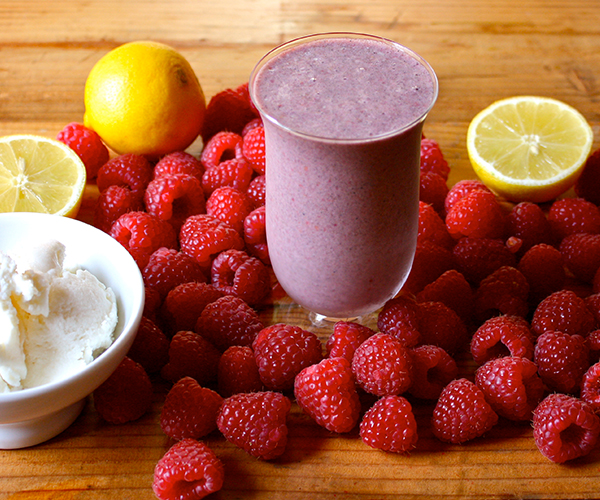 If you need to take a snack on the go, then there is always my
go-to snack, Shakeology!  There are all the favourite flavors –  Chocolate, Vanilla, Strawberry, Café Latte, Greenberry, as well as Chocolate Vegan, Vanilla Vegan, Café Latte Vegan, and Tropical Strawberry Vegan. Also, the options of what you can add to Shakeology are endless!  It is so easy to just throw together your favourite ingredients and then take on the go!  It's a great way to have a healthy snack!
As with almost everything in life including, fitness programs and nutrition plans, one portion size does not fit all Contact Me to help you find what's best for you!