21 Day Fix – Chicken Kabobs
21 Day Fix – Chicken Kabobs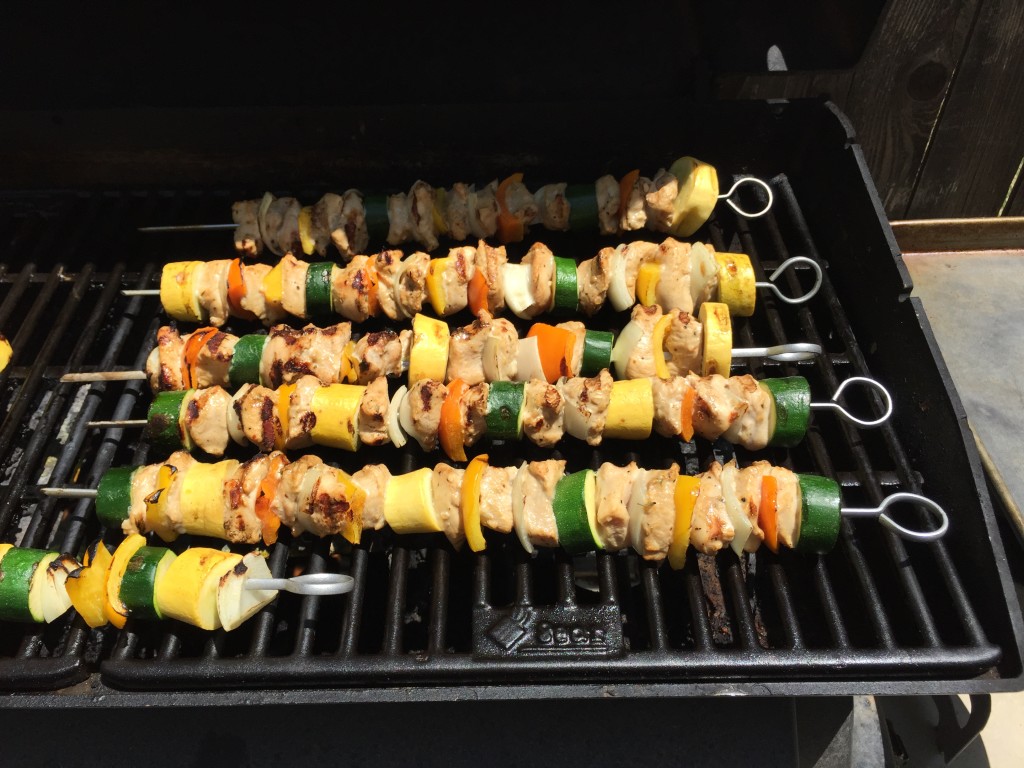 So this was our Mother's Day meal and the chicken kabobs were sooooooo good! I served it with Ginger Dipping Sauce and Tri-color quinoa.
Makes about 4 servings
4 Chicken breasts
5-6 Zucchini and yellow squash
1 Medium onion
2 Bell peppers (I prefer yellow, red and orange, but any colors)
Cut chicken into 1 inch pieces. Place in a large ziplock bag and add Kabob Marinade. Mix inside bag with your hands and squishing it around. Let sit in fridge while you cut up with veggies and get grill going.
Slice up zucchini and yellow squash into thick slices. Cut onion and bell pepper into large pieces.
Assemble on skewers-rotating meat and veggies. I had an extra of just veggies. I assembled on skewer and I sprayed with a little olive oil spray. *We have metal skewers. If using wooden, soak in water for about 10 minutes.
Grill. Time will vary. Check your chicken for doneness.
Fix Containers (approx depending on varied chicken breast and veggie sizes) – 1-1 1/2 Red, 1-2 Green, 1 Orange
Join my next 21 Day Fix Accountability Group!